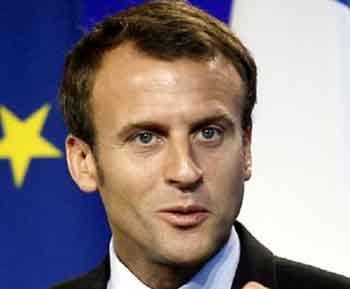 What Macron said after his victory also shows that the times ahead are challenging for him. "I know that many countrymen have voted for me not for supporting my views but because they wanted to stop the extreme right wing from coming to power," he said.
He said that this victory has given me a responsibility. Even before the election in France, it was believed that many people were angry with Macron's methods and his programs, but still they voted for him. Macron's market-oriented reforms were strongly opposed in France, including the liberalization of the labor market and reforms of the public railroad company SNCF.
Macron had also not been effective in dealing with the Yellow Vest movement, nor was he able to deal properly with the outrage it had generated. In this movement, those demanding social justice had closed the streets and roads of France for months. He started and then stopped the 48 billion euro better life plan for the people of France.
Despite all these things, he was successful in becoming the President. Even after this, Macron has paid the price for all this.
The Republic Front, which was formed to prevent the right wing from rising and coming to power, which included many democratic parties and voters, is beginning to disintegrate. Many people were against the pen so were not even ready to vote for Macron. Such people had voted for someone else in the first phase, including one of the supporters of Jean-Luc Milancón who got only 22 percent of the vote in the first phase.
This time Macron will face the tough challenge of stopping the right wing. Macron won the support of many voters who were not with him in the first phase, but still many voters were against Macron or were angry. This was the reason why many people did not take part in the vote, instead opting for one in Macron or Pen. This is the reason that if he is re-elected, he will again have to come up with schemes to please the supporters of the Left ideology. PLC&GT