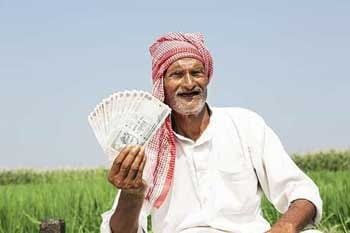 INVC NEWS
New Delhi – : Great news for farmers! The government of India, under the leadership of Prime Minister Narendra Modi, has announced a significant increase in the Minimum Support Price (MSP) for various crops. This decision was made in a recent meeting and aims to provide direct benefits to farmers, particularly before the sowing of kharif crops.
The MSP has been increased by 7 percent for the financial year 2023 and about 6-7 percent for the year 2024. Several crops, including paddy, urad, moong dal, and sunflower, have seen a bumper increase in their MSP. The increase in MSP for Kharif crops this year is the highest compared to previous years. This move comes at a time when retail inflation is experiencing a declining trend.
Here are some of the specific MSP increases for certain crops:
The MSP of common variety paddy has been raised by Rs 142 to Rs 2,183 per quintal for the crop year 2023-24, compared to Rs 2,040 last year.
The support price of A-grade variety paddy has been increased by Rs 163, from Rs 2,060 to Rs 2,203 per quintal.
The MSP of moong dal has witnessed a significant increase of 10.4 percent, reaching Rs 8,558 per quintal, compared to Rs 7,755 per quintal last year.
Arhar Dal (pigeon pea) has seen an MSP increase of Rs 400 per quintal, bringing it to Rs 7,000 per quintal.
Urad Dal (black gram) has also experienced an MSP increase of Rs 350 per quintal, now priced at Rs 6,950 per quintal.
Additionally, the MSP of other Kharif crops such as maize and cotton has been increased. Maize has seen an increase from Rs 1,962 per quintal to Rs 2,090 per quintal, while the MSP of cotton has been raised by 9 percent.
The government's decision to increase MSP for pulses, including Arhar dal and moong, is expected to encourage farmers to cultivate these crops in higher quantities, as they will receive a better price for their produce. This move is anticipated to benefit farmers across the country and promote greater production of pulses.
In other news, the Union Cabinet has approved a Metro connectivity project from HUDA City Center to Cyber City, Gurugram, via a spur to Dwarka Expressway. An estimated expenditure of Rs 5,452 crore will be allocated to this project, further improving transportation infrastructure in the region.
These developments reflect the government's commitment to supporting farmers and ensuring their welfare, as well as enhancing overall infrastructure for the benefit of the public.