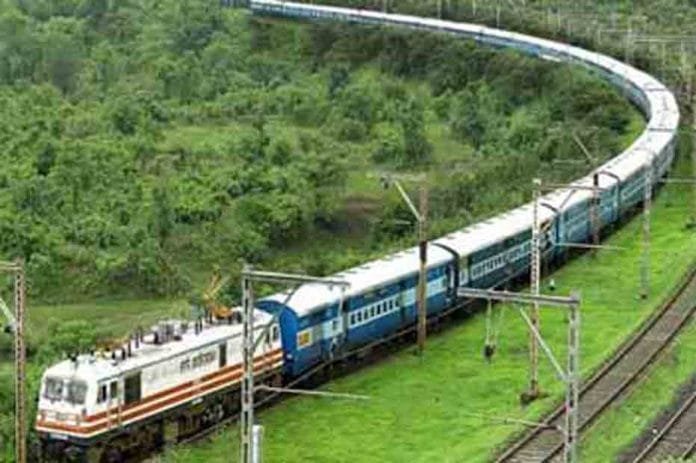 INVC NEWS
New Delhi – : Every day, millions of passengers rely on train travel as a convenient mode of transportation. Railways strive to provide various facilities to make the journey comfortable and accessible for people. However, it is essential for passengers to possess a valid train ticket for their travel. Unfortunately, instances of individuals being caught traveling without a ticket are not uncommon. Engaging in such behavior can result in fines and other penalties.
Understanding the Importance of Train Tickets
Traveling by train without a ticket is considered a punishable offense. Passengers who are caught traveling without a valid ticket may face fines and even legal repercussions. Therefore, it is crucial to always ensure that you have a valid train ticket before commencing your journey. The Railway Act provides detailed information regarding the fines associated with traveling without a ticket.
Imposition of Fines
According to section 138 of the Railway Act, individuals found traveling without a train ticket are liable to be fined. The penalty is calculated based on either the normal single fare for the distance they have covered or the fare from the originating station, whichever amount is higher. In addition to the fare, an additional fee of ₹250/- or the equivalent will be imposed. It is important to note that there is also a provision to detain the passenger.
Booking Railway Tickets
To avoid the hassle and potential penalties of traveling without a ticket, it is highly recommended to always travel with a valid train ticket. Train tickets can be obtained from the ticket counters at railway stations or through online booking platforms. The Indian Railway Catering and Tourism Corporation (IRCTC) website and app offer a convenient and user-friendly platform for booking railway tickets. By ensuring that you have a valid ticket, you can enjoy your train journey without any worries.
Importance of Complying with Ticket Regulations
Traveling with a valid train ticket not only helps passengers avoid fines and legal troubles but also contributes to the smooth functioning of the railway system. The revenue generated from ticket sales enables the railways to maintain and improve their services, infrastructure, and facilities. By complying with ticket regulations, passengers support the overall development and efficiency of the railway network.
Tips for a Hassle-Free Train Journey
Plan in advance: It is advisable to plan your train travel well in advance to secure a ticket and avoid last-minute complications.
Online booking: Utilize the convenience of online booking platforms to secure your train ticket from the comfort of your home or office.
Ticket verification: Ensure that you have a printed or digital copy of your ticket, and carry a valid ID proof as required during the journey.
Ticket cancellation and rescheduling: Familiarize yourself with the rules and procedures for ticket cancellation and rescheduling, allowing you to make necessary changes if required.
Arrival time: Arrive at the station well before the departure time of your train to avoid any unnecessary rush or delays.
Follow station guidelines: Adhere to the rules and guidelines set by the railway authorities while waiting at the station or boarding the train.
Conclusion
Traveling without a train ticket is a serious offense that can lead to fines, penalties, and even legal consequences. To ensure a hassle-free train journey and avoid such situations, it is imperative to possess a valid train ticket at all times. By adhering to the rules and regulations set by the railways, passengers can contribute to the efficient functioning of the system and enjoy a smooth and comfortable travel experience.