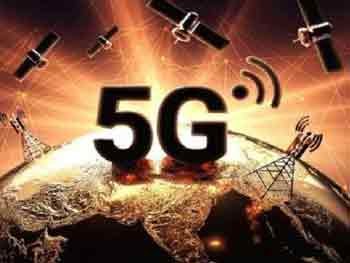 INVC NEWS
New Delhi ,
The Telecom Regulatory Authority of India (TRAI), after carrying out consultation with all stakeholders, including Telecom companies, has recommended the reserve prices of spectrum in the various frequency bands. The Government has decided the final reserve price based on these recommendations of TRAI.
Engagement of Indian telecom companies with foreign vendors depends upon their technical needs and business decisions. Next-generation technology development has linkages with previous generation technologies and it is also interplay of diverse systems. Hence, there would be a few dependencies as technology ownership is globally spread.  Indigenous companies have demonstrated capabilities with significant indigenization and domestic value addition in 4G and 5G technologies. As the products are being developed using 3GPP and ITU standards, security needs are inherently taken care of. Further to this, trusted source directives are being followed to take care of the security aspects that may arise due to the supply chain.
The 5G trial licenses of telecom operators have been given extension uniformly up to 06-08-2022 or till the date of assignment of the spectrum for commercial use post auction, whichever is earlier. No delay is attributable to the extension of dates for continuation of 5G trials by the telecom operators. Consequent to the acquiring of this spectrum through auctions, the 5G networks will be deployed by the Telecom operators as per their business decisions and following applicable roll out obligations.
This information was given by the Minister of State for Communications, Shri Devusinh Chauhan