INVC NEWS
Chennai  : Is Samantha Ruth Prabhu gearing up to join politics? Uncover the buzz surrounding this iconic actress and her potential political ambitions .
Samantha Ruth Prabhu: From Silver Screen to Political Arena
In the world of glitz and glamour, where the limelight often shines brightest on celebrities, the name Samantha Ruth Prabhu has been a constant source of fascination. With a career spanning over a decade and a string of successful movies to her credit, Samantha has etched her name in the annals of Indian cinema. However, recent developments have placed this 36-year-old actress in a different spotlight altogether – the world of politics.
The Success of "Kushi"
Samantha Ruth Prabhu, renowned for her versatility and acting prowess, has once again made waves in the entertainment industry with her recent release, "Kushi." The film, which hit the silver screen just seven days ago, has been receiving an overwhelming response from the audience. Even after a week of its release, "Kushi" continues to dominate the box office, cementing Samantha's position as one of the most bankable stars in the industry.
A Shift in Focus
Amidst the euphoria surrounding the success of "Kushi," a significant revelation has taken the media by storm – Samantha's potential entry into the political arena. Reports suggest that the actress, who has always been vocal about her support for farmers and the people of Telangana, is contemplating a foray into politics. The speculation extends to her possibly joining Chandrashekhar Rao's Bharat Rashtra Samiti (BRS), a political party in Telangana.
It's important to note that while the media is abuzz with these rumors, neither Samantha Ruth Prabhu nor the political party in question has issued any official statement regarding this development. The prospect of a talented actress transitioning into politics has piqued the interest of both her fans and political observers.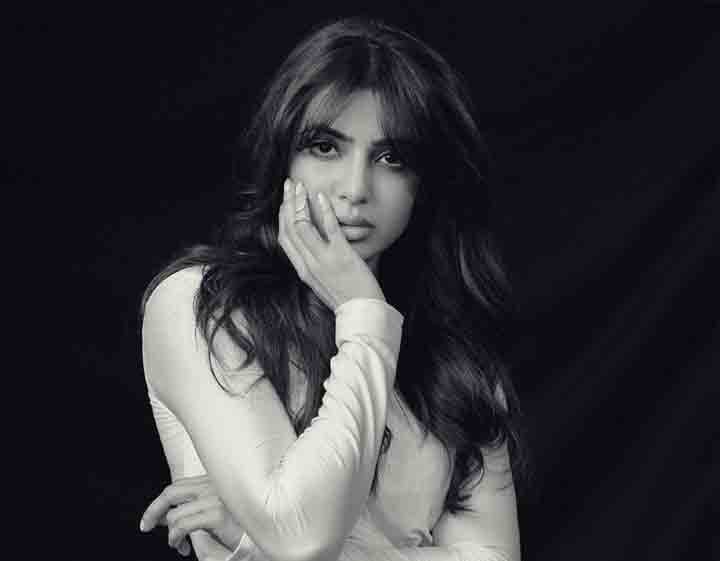 A Break from the Silver Screen
In a surprising turn of events, Samantha Ruth Prabhu officially announced her hiatus from acting via a social media post in July. Her decision to step away from the silver screen came as a shock to many, given her thriving career and the recent success of "Kushi." This decision, however, is not without reason.
Samantha had been battling an Autoimmune Disorder, a debilitating condition that requires ample rest and care. Despite her health concerns, she continued to dedicate herself to her craft, often working tirelessly on film sets. But now, after completing her professional commitments, the actress has made a conscious choice to prioritize her health and well-being.
"Kushi" and Samantha's Low-Key Promotion
As "Kushi" emerged as a blockbuster, Samantha Ruth Prabhu, even amidst her health-related hiatus, refrained from participating in any promotional activities for the film. Her absence from the promotional circuit was notable, considering her immense popularity and the film's success.
The Impact of Samantha's Potential Political Entry
Should Samantha Ruth Prabhu decide to step into the political arena, it could signify a significant shift in her career trajectory. Her influence as an actress, coupled with her commitment to social causes, might position her as a formidable force in the realm of politics. This transition could not only bring about a fresh perspective to the political landscape but also serve as a testament to her dedication to the welfare of the people.
In conclusion, Samantha Ruth Prabhu's journey from the silver screen to the political stage is a topic of great intrigue and anticipation. While her stellar acting career has earned her a legion of fans, her potential entry into politics could mark a new chapter in her life, one that has the potential to make a lasting impact on society.