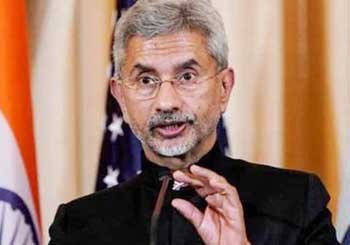 On getting support from America for Pakistan, External Affairs Minister Dr. s. Jaishankar said that America is increasing our problems by supporting Pakistan.
Jaishankar's remarks came in the wake of Pakistan-based terrorists instigating and providing arms to extremists in Jammu and Kashmir and disturbing peace in the Valley. The US repeatedly talks about its emphasis on zero-tolerance towards terrorism, but it also talks about taking forward ties with Pakistan.
In such a situation, America creates problems for India. If America supports Pakistan even more, then India will oppose it in any case.
Speaking on India's relations with Pakistan, Jaishankar claimed that some people on both sides of the border have worked hard to smooth the relations between the two countries.
Everyone wants the relations between the two countries to improve. The External Affairs Minister said that from the very beginning of his tenure, the Prime Minister made every effort to extend the hand of friendship with Pakistan, but what was the result? PLC/GT