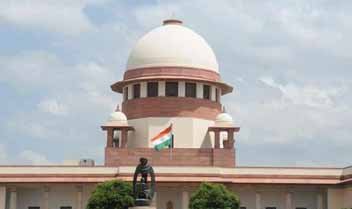 Now Sourav Ganguly and Jay Shah can continue in their posts for the next three years.
The Supreme Court has given big relief to BCCI President Sourav Ganguly and Secretary Jay Shah. The court has given them relief in the matter related to the tenure of the officers. The court, while delivering the verdict on Wednesday, has also approved the amendment to the constitution of BCCI.
The court, while hearing the petition of BCCI, has approved the amendment in the constitution related to the cooling off period. This means that now there is no crisis on the tenure of Ganguly and Jay Shah.
Now both of them will continue in their respective posts for the second time in a row. In fact, the BCCI had appealed to the Supreme Court to allow their officials to continue for two consecutive terms. The board said that due to the cooling off period of three years even in the state cricket associations, there is a problem in his promotion or in taking up another post in the BCCI.
On this, the Supreme Court has said in its decision that there is no need for a cooling off period after one term, but it can be done after two terms. It is clear from this that Sourav Ganguly and Jay Shah can continue in their posts for the next three years. PLC/GT