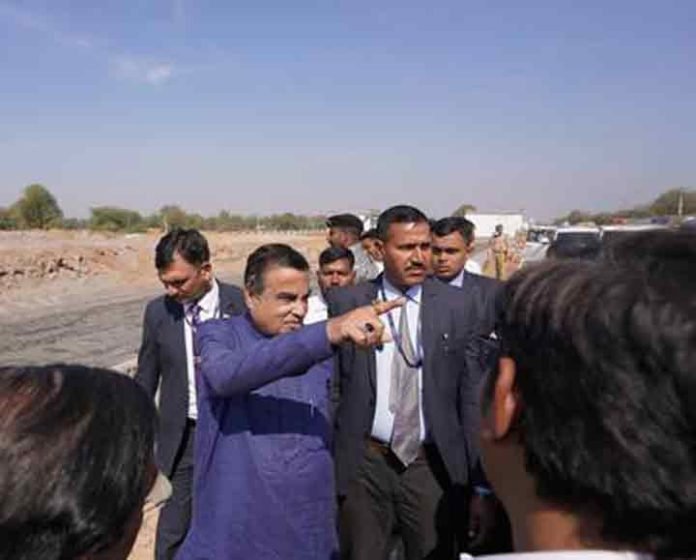 Union Minister for Road Transport and Highways Shri Nitin Gadkari today inspected the progress of Ahmedabad-Dholera Expressway (Package 1). This 109 km long greenfield corridor is being developed at a total cost of ₹4200 crore.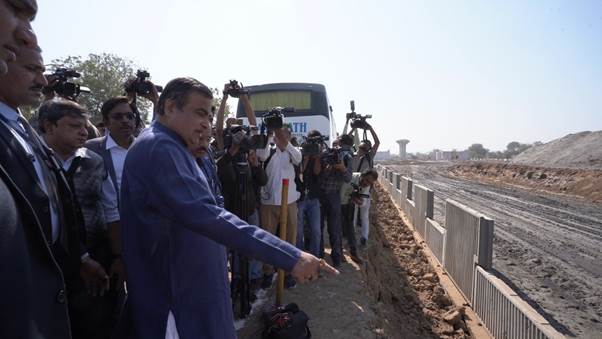 It will act as an important route to connect Ahmedabad and Dholera and connect several special investment zones of Dholera to Ahmedabad. This expressway will enable high speed travel between Ahmedabad and Dholera and reduce the travel time to about 1 hour (from 2.25 hours at present). Will also provide direct connectivity to the airport at Dholera.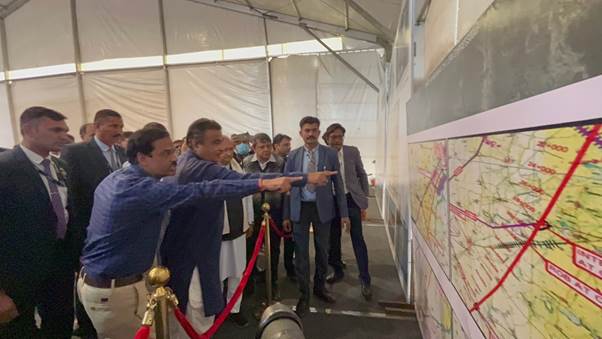 The route connects Sarkhej via Dholera International Airport at Navagam and Sardar Patel Ring Road near Dholera Special Investment Region (SIR). This expressway will also prove helpful in accelerating industrial activities in Ahmedabad and Dholera.