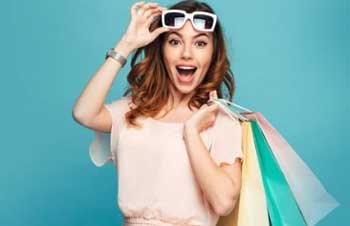 INVC NEWS
Mumbai ,
Founded by 3 Comp Labs India Private Limited, main aim of Affordly is to deliver premium quality products at your doorstep without drilling a hole in your pocket. It comprises a dedicated team of professionals who constantly keep coming up with ideas to further nurture the growth of the brand. They are consistently focused on research, product creation and manufacturing and sourcing of goods with a goal to achieve optimum customer satisfaction. Their tagline is "for women, by women", and not just the entrepreneurs but also the packers and ground staff are women, together they are a strong team and feel deeply humbled to be able to provide a platform where women can browse through a diverse range of ethnic wear products. Indian traditional wear increasingly enhances the grace of a woman and they take pride in taking forward our legacy. They have a range of products for different occasions ranging from dazzling party wear collection that will leave you mesmerized with sheer elegance and beauty to heavy embroidered suits, the beautiful saree collection, kundan sets,accessories and much more at affordable prices that is sure to bring a smile on the customers.
Affordly also has a daily wear collection consisting of kurta sets, kurtis, dresses, boho jewellery and accessories that have been designed by keeping both the comfort and style in mind. The fabrics used are of exceptional quality and are skin friendly and ideal for all homemakers as well as professional women.
Giving back to the society through employment generation, creativity and affordability of the products are the fundamentals of this start up. Affordly aspires to generate employment for the indigenous women artisans whose creativity knows no bounds. After all they are the backbone of India's non-farm rural economy engaged in craft production to earn a livelihood.
Online shopping has never been as helpful, lucrative, and safe as it is in the 2020 Covid 19 world. Everyone is scared as the virus is potent,and women prefer to shop from home as it is safer than flocking the markets. Now that the lockdown is being slowly lifted, some people are under the false notion that it is safe for them to carry on their usual pre coronavirus businesses. However, flocking the marketplaces and huddling together without maintaining proper safety measures is still as deadly.
So, the question arises as to how one can buy our desired products without having to put themselves at risk of contracting this deadly disease, it is here where e commerce comes to rescue. Even the hardcore offline shoppers seem to be turning to online shopping in these dire times for when you go out in the market place it's impossible for you to maintain the required distance, and when it comes to buying clothes it becomes even more difficult. You can't select without touching or trying and it is here where you face the most risk since the product without doubt must have been touched by a number of other purchasers before you and therefore your chances of coming in contact with an infected person drastically increase.
At Affordly,they have a range of products and you will be left spoilt for choice. The beautiful ethnic wear, exquisite Jewellery and phone cases etc. will surely leave you captivated. And before you will realize you would have wish listed more than you had initially intended. Affordly's affordable price range, strict privacy policy, and return policy will make your shopping experience even more enjoyable and completely worth it. Affordly also promises to take extra precautions while delivering your products.
With Affordly make an intelligent choice by turning to hassle free, comfortable, and safe shopping.