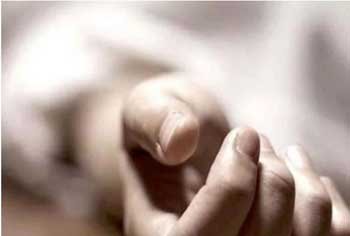 MOST ACCIDENT PRONE 165 KM LONG YAMUNA EXPRESSWAY IN UTTAR PRADESH STATE TO BECOME DEMONSTRATION FORGIVING ROAD WITH ALMOST ZERO FATALITIES AND SERIOUS INJURIES SOON
IRF- INDIA CHAPTER TO DEVELOP IT AS DEMONSTRATION SAFE CORRIDOR IN THE COUNTRY
INVC NEWS
Delhi/Greater Noida/Agra ,
India chapter of the International Road Federation (IRF) , a global body working for better and safer roads worldwide along with Union Ministry of Road Transport and Highways (MoRTH) and Uttar Pradesh State Government as part of its initiative to make highways safe in the country is developing one of the most accident prone 165 km long Greater Noida to Agra stretch as demonstration forgiving road with almost zero fatalities and serious injuries soon.
"As part of its initiative International Road Federation -India Chapter (IRF-IC) has chosen Seven worst affected highway stretches of 150-200 kms each in the 7 States with highest road accidents, namely, Uttar Pradesh, Madhya Pradesh, Maharashtra, Tamil Nadu, Rajasthan, Kerala and Karnataka.The objective of the exercise is to transform these highway stretches, in association with the State Governments, into forgiving roads with almost zero fatalities and serious injuries. The transformation is intended through a series of corrective road safety management measures addressing the Es of road safety namely, Engineering, Education, Enforcement and Emergency Care. On completion of the corrective actions, this will serve the validation purpose." Said Mr K K Kapila, President Emeritus, International Road Federation (IRF) Geneva based global Road safety body.
"The Union Minister for Road Transport and Highways had earlier addressed the Chief Ministers of the selected States and the process of identifying the highway stretches and other associated actions in this regard are in progress.The UP state government selected this stretch as most accident prone . The Road Safety Audit for this section of the expressway has already been done by the IRF-India identifying risk factors related to road design or traffic control that may lead to crashes, or make crashes more severe and identified engineering weaknesses and hazardous locations on this stretch " said Mr Satish Parakh, President , International Road Federation (India Chapter) .
"India accounts for more than 11 per cent of the global road accident deaths mainly due to absence of safety measures . Many fatalities and serious injuries on Indian roads could have been saved if recommended road safety actions had been implemented, United Nations has set a global 'Decade of Action' plan for Road Safety which aims to reduce road fatalities by 50 per cent till 2030 and Indian Road Transport and Highway Minister Mr Nitin Gadkari has set year 2025 as target for reducing road deaths by 50% " said Mr Parakh.
"More than 8,000 people have been killed in over 5,000 accidents since the Expressway was inaugurated in 2012.The Uttar Pradesh state accounts for highest road accident deaths in the country as per the Ministry of Road Transport report .The state witnessed 22,655 deaths due to road accidents in the year 2019 , which was the highest across the country ." said Mr Biju Muthu, CEO, IRF-India Chapter
"The road safety audit on the demonstration stretch of Yamuna Expressway in the state has already been done and will help remove the road safety deficiencies , identify black spots and rectify engineering faults . The proposed stretch will be developed as per standards of the Indian Road Congress and serve as an effective vaccine for road safety in the state. The cost of developing it will be borne by IRF India chapter in league with major corporates " said Mr Muthu