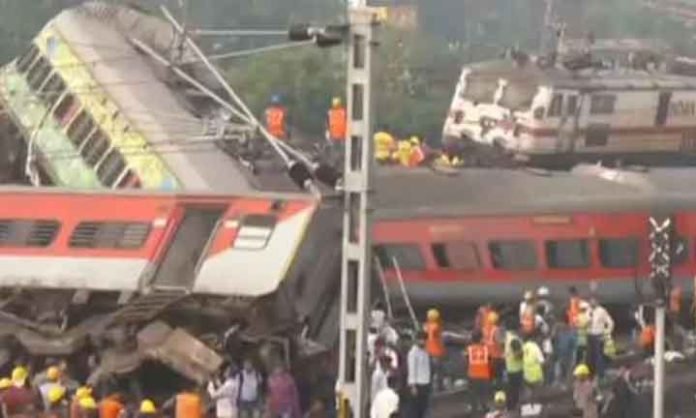 3 trains accident, 233 people died, more than 900 injured, rescue operation continues overnight
INVC NEWS
New Delhi – : Coromandel Train Accident: A painful rail accident has happened in Balasore district of Odisha. According to the information received, the Howrah-Shalimar Express has met with an accident near Bahanga station.
In Odisha, the Coromandel Express (12841-Up) met with an accident near Panpana, two km from Bahanaga station under Balasore district on Friday evening.
According to the information received, three trains have met with an accident in Odisha. 233 have died in this accident, while 900 people are reported to have been injured. At present, relief and rescue work is going on.
The Coromandel Express collided with the Bangalore-Howrah Express. Kharagpur DRM has confirmed this. Earlier, the Coromandel Express derailed, causing a collision with the Bengaluru Howrah Express. In this accident, 12 coaches of both the trains got derailed.
Prime Minister Narendra Modi has expressed grief over this accident. Along with this, he spoke to Railway Minister Ashwini Vaishnav and took stock of the situation.