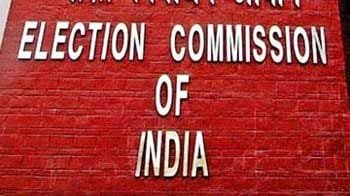 Know what kind of reforms the Election Commission is going to make in the voter list
In the prescribed Form-6, 6B, 7 and 8 used by the Election Commission of India to add the names of voters, object to the name, amend the name of the voter and transfer the name of the voter and from the assembly constituency to other assembly constituency. change has been made. In this regard, the training of selected BLOs and operators of Sehore, Raisen and Vidisha districts was given on July 20 in the meeting room of the Chief Electoral Officer's office.
Chief Electoral Officer Anupam Rajan said that the Election Commission of India has made changes in the forms related to the inclusion of voters' names, etc., in the first, giving information about the voters' Aadhaar number and mobile number has been kept voluntary by the Election Commission of India. The present BLOs and operators are being trained in respect of newly amended forms under the SOP prepared by the Commission by entering 60 forms of 6, 60 of 6B, 60 of 7 and 120 forms of 8 in demo software. This training will be for two days.
All the BLOs involved in the training were expected to contact all the voters of their polling area and collect the information in Form 6B. Also, try to inform all the voters about the changes made in other forms. Its campaign will be started from August 1. Instructions have been given to the officers present to make full preparations in this regard. It was also informed that a meeting would be held in Bhopal with all the Deputy District Election Officers in this regard. Along with this, discussion will also be held with all the district election officers through video conference. PLC/GT