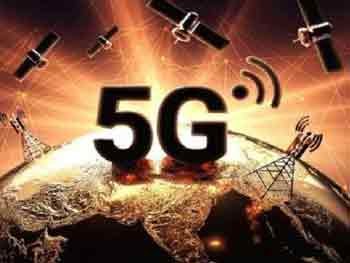 Know how much India will benefit from 5G spectrum, internet will be cheaper
Prime Minister Narendra Modi has said on many occasions that the country has left many opportunities to be at the forefront of the digital revolution, but we should not give up on the changes brought about by 5G technology.
In the spectrum auction process that was completed on August 1, the government has earned the highest ever of Rs 1.5 crore. In this auction, the spectrum associated with 2G, 3G, 4G and 5G services was put up for auction.
It is clear from the enthusiasm seen in the auction that the industry is not backing down on investing in this technology at all. Rather, it is going ahead and investing in a big way. Before taking the name of spectrum auction, the memory of the 2G spectrum scam gets reminiscent. The government claims that not only has the spectrum auction process been kept completely transparent, but the pricing has also been taken care of.
In the 2G scam that surfaced in 2010, allegations were made against the then Telecom Minister A Raja that due to government policies, 2G licenses were given cheaply and this led to a scam of Rs 1.75 lakh crore.
The CAG audit revealed that spectrum prices were fixed on the basis of 2001 instead of 2008, due to which this loss was caused. This time the government hopes that no such mistake has happened. According to government data, Rs 9,400 crore in 2012 2G spectrum auction, Rs 61,200 crore in 2013 auction, Rs 1.09 lakh crore in 2015 2G and 3G spectrum auction, 2G in 2016 auction, Rs 65,789.12 crore from 3G 4G spectrum auction, Rs. In 2021, 2G, 3G, 4G, 5G spectrum auction earned Rs 77,814 crore and in 2020 2G, 3G, 4G, 5G spectrum auction earned Rs 1.5 lakh crore. The latest auction lasted 40 rounds and the process has been carried out for 7 consecutive days. PLC/GT