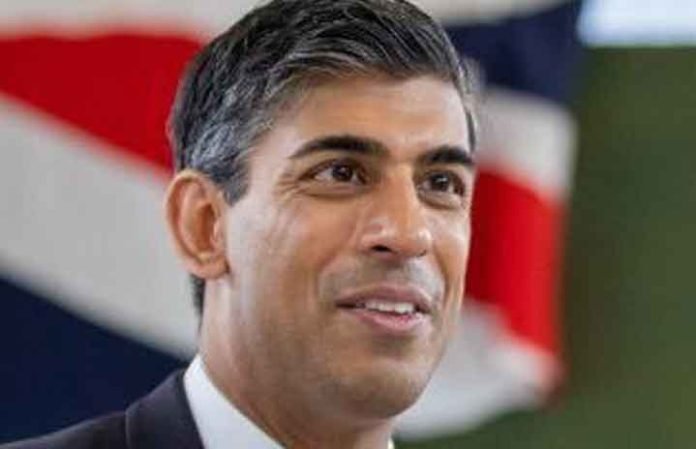 INVC NEWS
London – : British Prime Minister Rishi Sunak has warned illegal immigrants that they will no longer be kept in hotels on taxpayers' money but will be kept on ships. Sunak lashed out at the illegal migrants and said that the British government is giving them more than what they should be given, so don't protest there for being kept in sharing rooms in hotels. Sunak claimed that his plan to stop the boats is working and illegal immigrants will now be put on boats.
Sunak claimed that his plan to stop illegal immigrants, Stop the Boat, is working. He said that by the end of this month a ship would be ready to keep the illegal immigrants. After this, two more ships will be called to keep one thousand more migrants.
Sunak said, I promised you that we will take illegal immigrants out of hotels and take them to alternative places including military facilities. Sunak said, to reduce the pressure on the local people, we are going to put them on the ships. We will get the first such ship in the next fortnight. We have ordered two more ships in which one thousand illegal immigrants will be kept.
Sunak told that the House of Commons has given its approval to the Illegal Migration Bill or the Stop the Boats Bill. The law would give Rishi Sunak's government the right to detain and deport migrants who have entered the country illegally. Britain is building large sites in Wethersfield and Scampton to house illegal immigrants, where migrants will be held from next month. The site's capacity is expected to increase to 3,000 by the end of this year.
Sunak said that now the migrants who will be kept in hotels will have to share the room. Recently, illegal immigrants demonstrated in London after being forced to share hotel rooms. In this context, Sunak said strongly: "Where possible, we are going to ask them to share rooms, for this we have found an additional 11,500 places and this will save taxpayers £250 million a year." And to those migrants who are objecting about sharing rooms, I am telling them that we are doing more for you than it was proper to give you.
Sunak said that people are coming to Britain even from safe countries, which is putting pressure on Britain's refugee system. This affects the government's ability to help those in need. The UK government is spending around £6 million of taxpayers' money every day on illegal immigrants. Sunak has been tough on illegal immigrants since coming to power in October 2022. Preventing illegal immigrants from entering the country has been one of his first priorities. Claiming the success of his Stop the Boat plan, Sunak said, "In the five months since I started the plan, crossings are now 20 percent less than last year