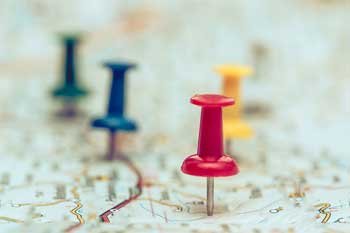 INVC NEWS
New Delhi ,
The Election Commission of India's thrust on "inducement-free" elections has led to sustained efforts for election expenditure monitoring in poll-going states of Tripura, Nagaland and Meghalaya. The recorded seizures in the three states mark a significant increase with over 20 times increase in seizures as compared to Assembly Elections in 2018.  Details of seizures already done so far (as on 15.02.2023) in the poll-going States is given below:
State
Cash
Liquor
Drugs
Precious metals
Freebies
Total Seizure

as on 15.02.2023

Total Seizures in Assembly elections (2018)
(Rs. Crore)
Quantity (Liters)
Value (Rs. Crore)
Value (Rs. Crore)
Value (Rs. Crore)
Value (Rs. Crore)
(Rs. Crore)
(Rs. Crore)
Tripura
3.44
140693
2.58
26.77
3.41
8.47
44.67
1.79
Nagaland
3.25
68879
4.41
27.78
–
3.74
39.19
4.30
Meghalaya
7.36
100299
2.31
31.21
0.91
22.19
63.98
1.15
Total
14.05
309817
9.31
85.76
4.32
34.39
147.84
7.24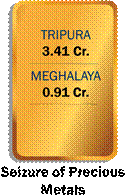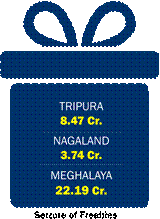 During visits to these poll-going states in January, the Election Commission had exhaustively reviewed the preparations with Central and State enforcement agencies. It may be recalled that on the occasion of the announcement of dates for Assembly Elections, 2023, Chief Election Commissioner, Shri Rajiv Kumar stressed on increased vigil and zero tolerance on distribution of inducements during electoral process.
Now, due to the coordinated efforts of enforcement agencies, extensive monitoring, marking of expenditure sensitive constituencies and adequate deployment of field teams, the results are encouraging with these three states witnessing seizures of Rs.147.84 crores after announcement of elections which surpasses the seizures made in entire duration of enforcement of Model Code of Conduct in Assembly Elections, 2018 which was all of Rs.7.24 crores.
Big Operations include seizure of 3.52 kg of heroin in Dhalai district amounting 10.58 Crores made by Police. Seizures of Heroin were also reported from East Khasi Hills District in Meghalaya (2.447 Kg) and from Chumoukedima District in Nagaland (2.27 kg), done by DRI.
In Tripura where enthusiastic voting is currently underway today, seeing the sensitivity of drugs and illegal Ganja cultivation, special team consisting of District Police, Forest officials, BSF, Anti-Narcotics and other agencies was formed in Sepahijhala and West Tripura district after announcement of elections under supervision of Special Expenditure Observer. In Sepahijhala, total destruction of Ganja plantation and seizure of dry ganja amounts to Rs 9.27 crores and in West Tripura district, the figures of ganja destruction is Rs 3.75 crores. In North Tripura also, seizure of Ganja of 529 kg amounting to 1.10 crores was made. Similar actions are being taken in all three poll-going States and the seizures of drugs and psychotropic substances constitute 58% of total seizures reported from these three poll-going States.  Increased seizures are being witnessed under all heads-cash, liquor, drugs, precious metals and freebies.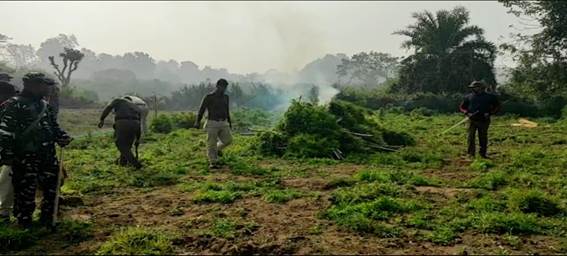 Destruction of Ganja plantation going on at Gajaria area (West Tripura), involving CAPF personnel and forest staff. 
  Since these three poll-bound States share both national and international boundaries, apart from drugs, liquor inflow with the purpose of wooing voters, has been another major concern for the Election Commission. The Commission had directed operationalizing excise nakas at strategic locations and border check posts to curb inflow of liquor. The efforts have led to more than three lac liters of liquor seizure in the three states with still days left before final completion of poll, particularly in Meghalaya and Nagaland.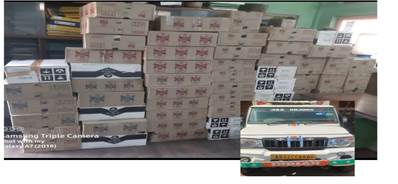 Liquor seized along with the vehicle in Dimapur District of Nagaland.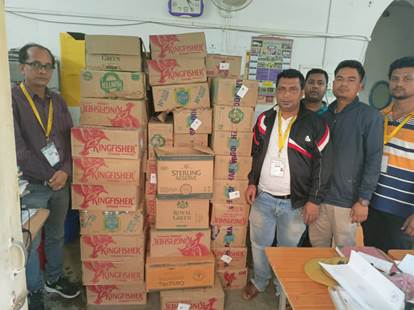 Excise Department, South Tripura recovered 53.28 BKL IMFL
& 1248.0 BKL Beer from an illegal storage
    Increased vigil over Commission's direction to keep strict watch over online bribery and cash distribution has led to cash seizure of Rs 14.05 Crores. In front of seizure of freebies as well, one incident of seizure of a massive number of Foreign Origin Cigarettes (17.09 lakh sticks) worth Rs. 3.67 Crores was reported in the State of Meghalaya.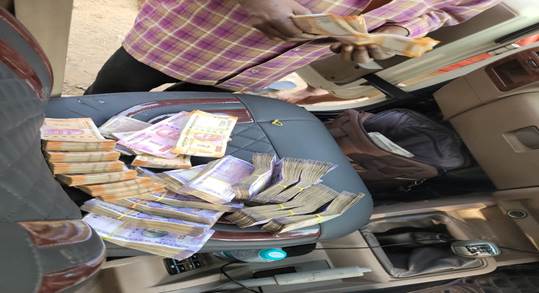 Seizure of cash at Goramara Naka in West Garo Hills, Meghalaya
The concerned agencies were also directed to check choppers and passengers arriving at helipads and makeshift airports in addition to regular checking at operational airports.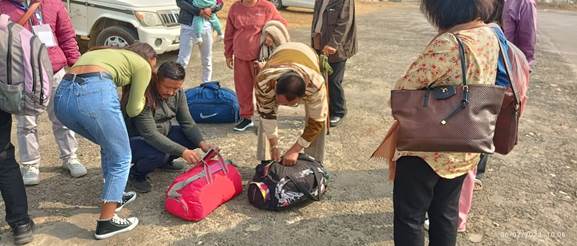 FST team checking Helicopter passengers at 26AC Mokokchung district.
The Commission has also deployed 19 Expenditure Observers in Tripura, 21 in Meghalaya and 24 in Nagaland as also two special expenditure observers. 80 Assembly Constituencies have been marked as Expenditure Sensitive.