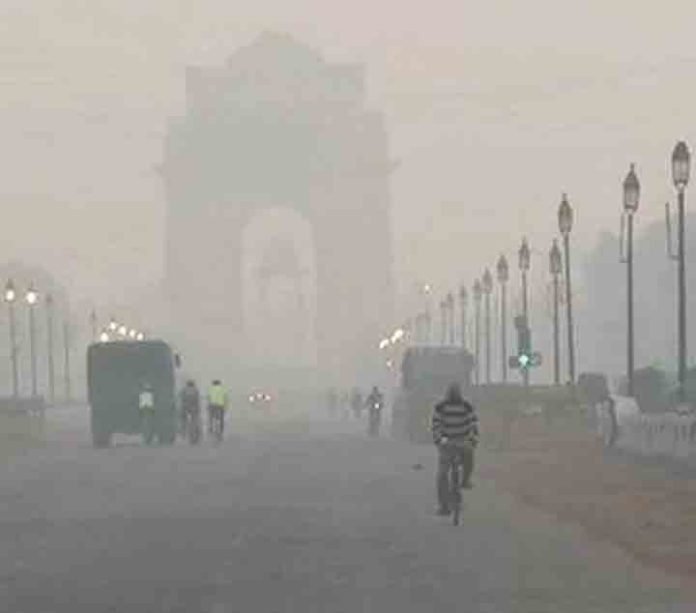 Despite the stringent rules and restrictions implemented due to the fear of increasing pollution in Delhi, people burst firecrackers on the night of Diwali on Monday. In many areas, crackers were burnt till late night.
Whereas, on behalf of the Environment Ministry and Delhi Environment Minister Gopal Rai, public awareness campaigns etc. were also run for not burning firecrackers and it was also said that they should be punished by imposing fines for bursting firecrackers. Despite this, the rules were ignored. Delhi's air quality remained in the very poor category on Tuesday morning as per SAFAR.
On the night of Diwali, the level of PM2.5 crossed 400 in many parts of Delhi and NCR. According to the System of Air Quality and Weather Forecasting and Research, the air quality index in Delhi on Tuesday morning is in the 323 category. Fog was seen in other parts including Akshardham, India Gate, Ashok Vihar, ITO, Mundka.
According to DPCC, PM 2.5 350 was recorded in Mundka late on Monday evening and 340 at 8 am on Tuesday. At the same time, according to the Central Pollution Control Board, the level of PM 2.5 in ITO was 458 at around 10 pm on Monday and 339 was recorded on Tuesday morning. PLC/GT