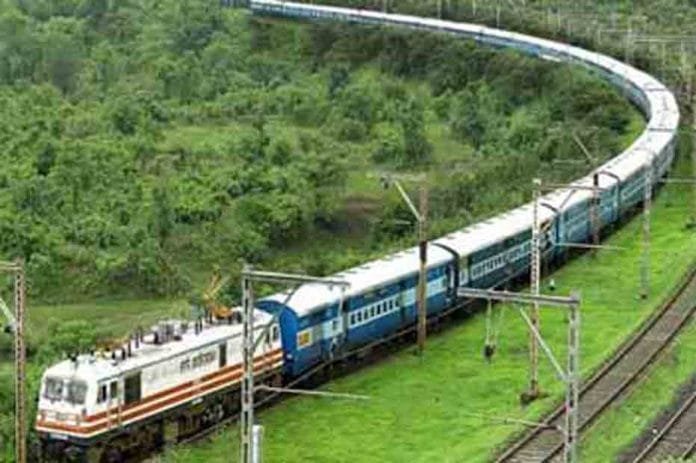 INVC NEWS
New Delhi : Unveiling the Changes in Indian Railway Routes , In light of recent announcements by the Indian Railway Administration, passengers should brace themselves for significant alterations in train routes. Specifically, a host of trains heading towards Varanasi will now terminate at Pandit Deendayal Upadhyay Junction till October 23rd. These adjustments have been made due to overwhelming congestion in the Varanasi yard and will be in effect from October 23 to 30. Amidst the festivity, this change is bound to add a layer of complexity to travelers' plans.
The Ripple Effect on Multiple Train Routes
The Jallianwala Bagh Express Transformation
One of the most noteworthy transformations will be in the route of Jallianwala Bagh Express. This train, which generally travels from Ganga-Sutlej, Doon, and Tata to Amritsar, will see a change effective from the day of Navami.
The Varanasi-Lucknow Detour
Additionally, trains originally destined for Varanasi will now be rerouted to Lucknow via Janghai and Pratapgarh instead of Ayodhya. This not only changes the end destination but also significantly impacts the intermediate stops.
Navigating Festive Plans Amidst Route Changes
The timing of these route changes coincides with a period of festivals. It's crucial to reevaluate and adapt your travel plans to accommodate these shifts in train routes.
Don't Worry About Long Waiting Lists
One silver lining in the midst of these changes is the advent of online reservation charts by Indian Railways. Even if you find yourself facing a long waiting list, rest assured that you can secure a confirmed ticket in Railg.
Key Takeaways for Passengers
Check Train Status Diligently
It's essential to stay updated with the latest information on train statuses and routes. Unforeseen changes could impact your travel plans, especially during a busy festive season.
Online Reservation: Your Safety Net
The introduction of online reservation charts offers a fallback plan for passengers. Despite the long waiting lists, the Indian Railway's new feature ensures you won't be left stranded.
Conclusion: Adapting to New Normals
The Indian Railway Administration's decision to alter various train routes affects a large swathe of passengers, particularly those planning festive journeys. While the adjustment period is bound to bring about challenges, the introduction of new online features like the reservation chart aims to mitigate the inconveniences. Being prepared and staying informed are your best defenses against any transit woes that may arise due to these changes.