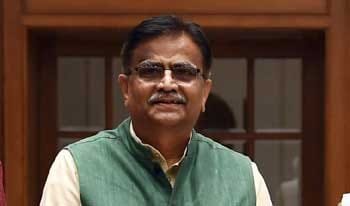 INVC NEWS
Haryana,
Haryana Agriculture and Farmers' Welfare Minister, Mr. Om Prakash Dhankar, while celebrating the 69th birthday of Prime Minister Mr. Narendra Modi in a unique manner, pledged to make the Badli assembly constituency plastic-free, under the single-use plastic free India campaign.
Mr. Dhankhar started his pledge with a door-to-door campaign in the constituency's Bhindawas village and distributed cloth bags and resolution letters with the message of ' Plastic of na Modi Ji ko ha' written on it.
The villagers praised this unique initiative and also pledged to become an active participant in this campaign. The Women trained by Samartha Sanstha have prepared one lakh cloth bags in one day with the slogan of 'Plastic Ko Na, Modi Ji Ko Haan' written on it.
While interacting with the villagers, the Agriculture Minister said that they should now replace their plastic bags with these cloth bags. He said that our elders used to bring things from the market, shop in the cloth bags only. He said that cloth bags are good for the environment. He said that, being the people's representative of Badli Assembly constituency, he always remains present among the people.
Meanwhile, on September 15, Mr. Dhankhar had started a unique initiative in Badli assembly constituency, under the state-level Maha Jan Sampark Abhiyan, in which, cloth bags were distributed in village Dariapur.
---
---