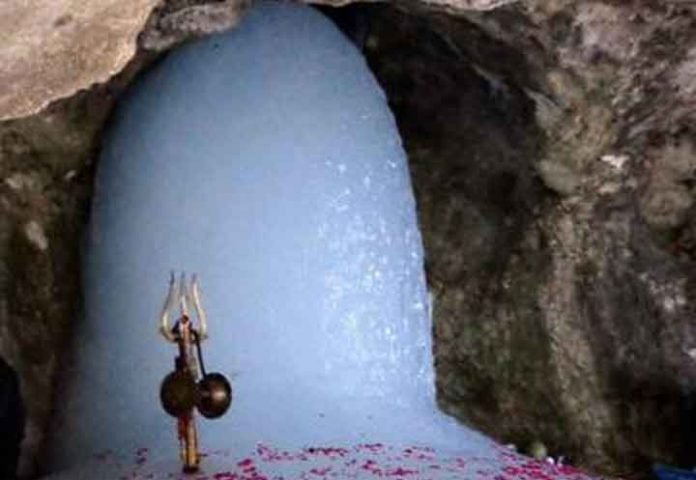 INVC NEWS
Srinagar, Jammu and Kashmir – :  The much-awaited Amarnath Yatra is set to commence on July 1, attracting pilgrims from across the country to seek blessings at the revered cave ne of Amarnath. The Lieutenant Governor of Jammu and Kashmir, Manoj Sinha, performed the inaugural puja, signaling the beginning of this sacred pilgrimage. The Yatra, which will span from July 1 to August 30, aims to provide devotees with an unforgettable spiritual experience.
Enhancing the Pilgrim Experience
Lieutenant Governor Sinha emphasized the government's commitment to ensuring optimal arrangements for the comfort and well-being of the pilgrims. Over the years, dedicated efforts have been made to improve infrastructure and enhance facilities, ensuring a seamless pilgrimage for the millions of devotees worldwide.
Strengthening Organizational Efforts
The Amarnath ne Board, along with various associated organizations, is working diligently to cater to the needs and requirements of the devotees during the Yatra. Constant endeavors are being made to provide better facilities and services, ensuring a smooth and memorable experience for all pilgrims.
Contributions of Local Residents
Acknowledging the significant contribution of local residents, LG Sinha expressed gratitude for their immense support in organizing the Amarnath Yatra, starting from 1 July 2023 . Apart from facilitating the pilgrimage, this event also creates additional livelihood opportunities and boosts the local economy, fostering overall development in the region.
Overcoming Challenges
Despite heavy snowfall this year, LG Sinha expressed confidence in the Border Roads Organization's ability to expedite the road clearance process, allowing timely access to the sacred destination. Their relentless efforts will ensure that the roads leading to the revered ne are navigable, enabling pilgrims to undertake their spiritual journey without any hindrance.
Conclusion
The commencement of the Amarnath Yatra on 1 July 2023 marks the beginning of an extraordinary pilgrimage for devotees from all corners of the country. The government, in collaboration with various organizations, has spared no effort in making this Yatra a resounding success. With improved infrastructure, enhanced facilities, and dedicated services, the focus remains on providing an enriching spiritual experience to all pilgrims. As the Yatra unfolds, the serene beauty and divine aura of the Amarnath cave ne await those embarking on this sacred journey.